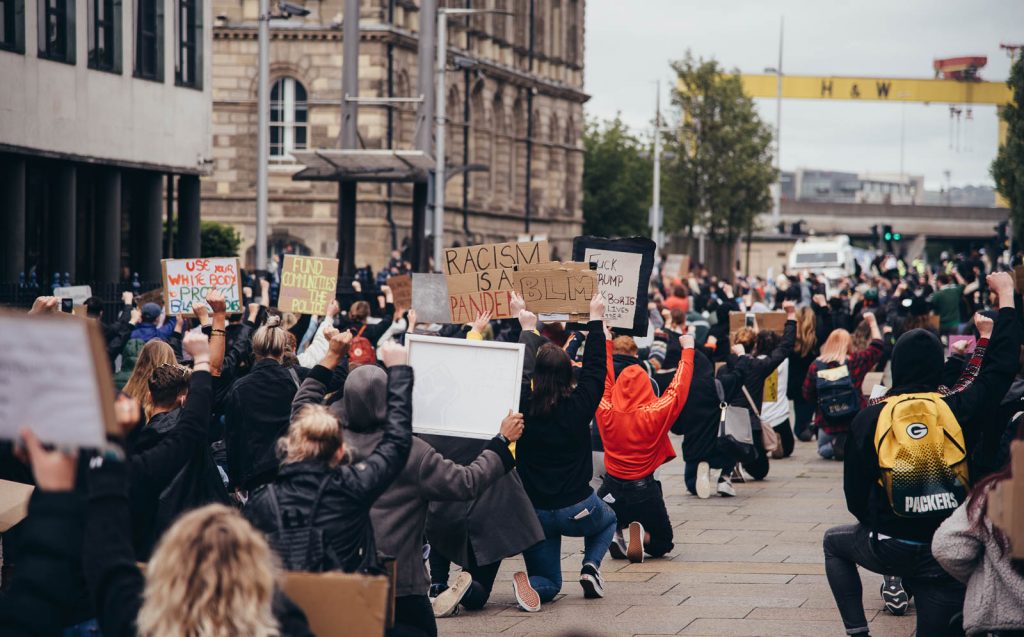 At recent rallies in Custom House Square, Belfast and Guildhall Hall Square, Derry in support and solidarity for Black Lives Matters the Police Service of Northern Ireland issued 60+ fines to those attending. They further have informed those considered organisers that files will be passed to the Public Prosecution service for consideration of prosecution.
Phoenix Law have now been instructed by the majority of those individuals who received fines as well as the organisers to challenge the actions of the Police. Urgent pre action correspondence has issued.
Ciaran Moynagh said "Northern Ireland should be hearing the voices and words of the brave people who spoke at the rally's in Belfast and Derry. Instead we are hearing about people being fined for exercising their rights in what was a responsible manner."
Darragh Mackin said "the PSNI erred in law by misconstruing the Regulations. Attending a protest is not, in and of itself, an offence and the socially distanced day of solidarity was not unlawful."
Sinead Marmion, immigration solicitor stated "due to the nature of the rally itself, many who attended were people with precarious immigration status. These fines will cause particular hardship for those seeking asylum and for those who  have strict conditions around committing offences on their visas. This causes particular distress in an already hostile environment."
Phoenix Law are working closely with Alliance for Choice who have created a hardship fund to assist those paying fines. At the time of writing the fund has surpassed 18k. Link
If you require advice and assistance please contact 02890328383.