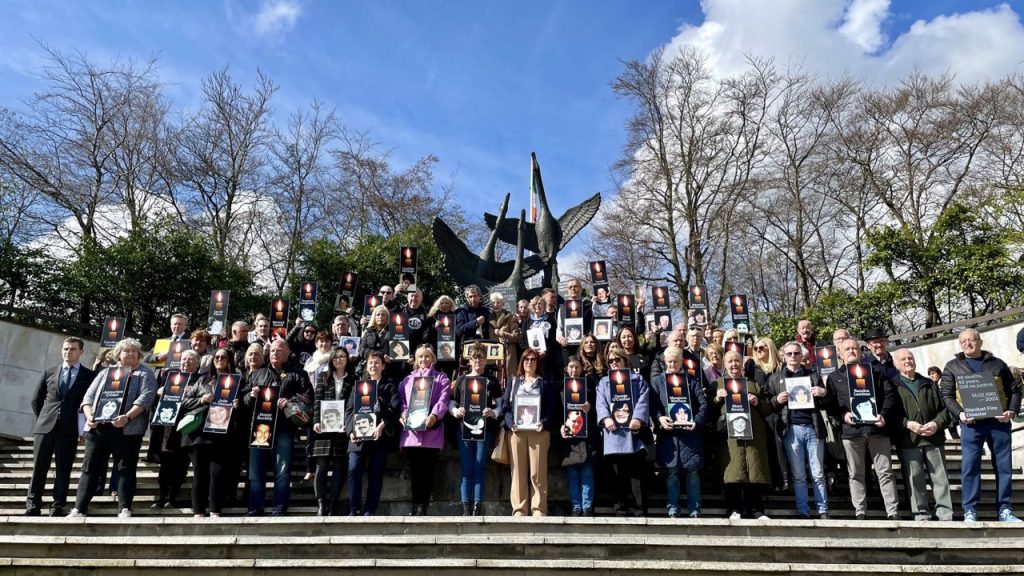 Coronial process was used for Hillsborough and Ballymurphy inquests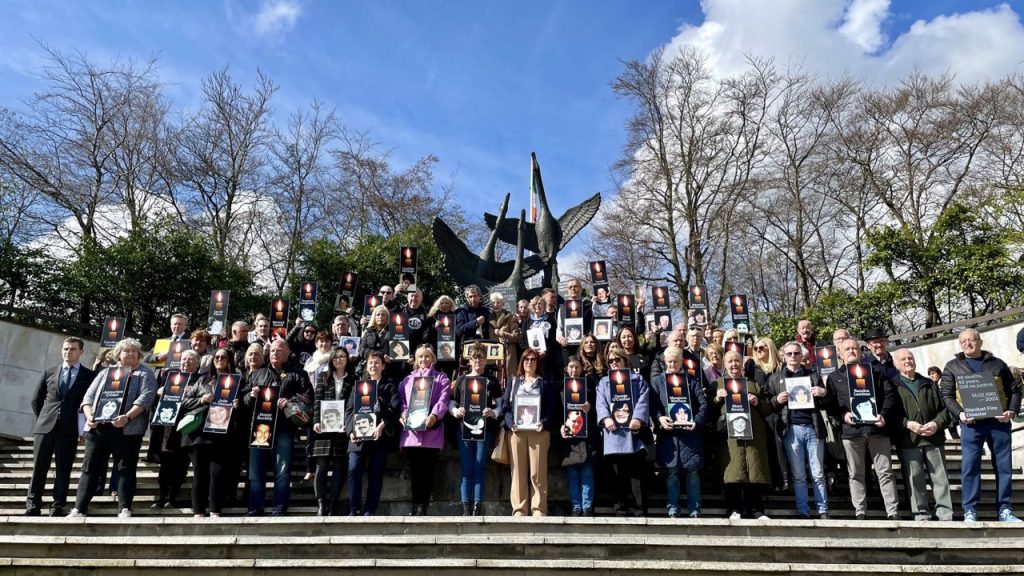 "This is our Hillsborough," Antoinette Keegan, who survived the 1981 Stardust disaster and lost her sisters Mary (19) and Martina (16), said on Tuesday as the inquests into the deaths of 48 young people in the early hours of February 14th, 1981, began.
For the first time in many years the mood among families gathered for what are likely to be long and harrowing days, was confident, even optimistic. These inquests, they hoped, would bring the answers they have been denied for 42 years.
Despite a tribunal of inquiry chaired by Justice Ronan Keane in 1981, its report published in 1982, and two Oireachtas-appointed reviews, by then senior counsel Paul Coffey in 2008 and by retired judge Pat McCartan in 2017, for the families the truth behind their loved ones' deaths remained hidden.
A similar mood remained on Wednesday. After his pen-portrait of his brother Jimmy Buckley (23) had been read into the record, Errol Buckley said he was "glad it's done, it's a relief".
"I feel we're getting there now, we're getting towards justice," he said.
Maria Carey, who read her pen-portrait of her sister, Caroline Carey (17), said: "It was a very difficult thing to do but it had to be done. We had to put a personal touch to Caroline."
They spoke of their confidence in the coronial process and in Dublin coroner Dr Myra Cullinane. "I think at this point we have people on our side. We have a very good legal team, we have a coroner who … has great empathy towards the families. We just hope we get the result," said Ms Carey.
Commentators have noted that the number of solicitors and counsel on the team representing the majority of families are from Northern Ireland, which has had more than its share of deaths in contested circumstances. Lead solicitor Belfast-based Darragh Mackin has been instrumental in getting these inquests. It was he who wrote to the then attorney general, Séamus Woulfe, in 2018 notifying him of the families' intention to apply for a fresh inquest under section 24 of the Coroners Act, 1962.
By then he was immersed in preparing for the Ballymurphy inquests, which opened in November 2018, into the deaths of 10 people who were shot during a British army operation in west Belfast in August 1971.
Two years previously the inquests took place into the Hillsborough disaster, in which 97 people were crushed to death at a football match at Hillsborough Stadium, in Sheffield South Yorkshire, in April 1989.
In Ballymurphy and Hillsborough the circumstances of the deaths were highly contested. Families battled for years for the truth. They believed their loved ones had been unlawfully killed, that the truth had been kept from them and that they had been ignored for years.
Pen portraits
Those inquests, says Mr Mackin, are the "template" on which the Stardust inquests are now based. Pen portraits – bringing the deceased to the centre of proceedings – were first used in Hillsborough and were used in the Ballymurphy inquests.
"At the centre of this is Article 2 of the European Convention on Human Rights," Mr Mackin told The Irish Times.
Article 2 states: "Everyone's right to life shall be protected by law." In an Article 2 inquest, which is what the Hillsborough, Ballymurphy and Stardust inquests are, the coroner must inquire not only into who died, where, when and how they died, but into all the circumstances, in particular where the State may have failed in its obligation to safeguard the lives of those within its jurisdiction.
An investigation led by a coroner, where documents and witnesses can be summoned, where evidence can be tested and families are full participants, is the "total opposite" of the paper-based reviews so far provided to the families, said Mr Mackin.
"The Coffey and McCartan reviews weren't designed to find facts. An inquest is exactly the opposite of all of that, which is that it hears all of the facts and comes to its own conclusion."
Such Article 2 inquests continue to be established as investigations into legacy deaths in Northern Ireland, he said.
With more than 300 witnesses to give evidence over the coming months, many of whom have not testified before and with experts among them, new facts about that night are expected to emerge.
The Ballymurphy inquest found, in May 2021, that those killed in 1971 were "entirely innocent of any wrongdoing on the day in question".
The second Hillsborough inquests found, in April 2016, the 97 football supporters had been unlawfully killed due to gross failures by South Yorkshire police and ambulance services to fulfil their duty of care. They found the design of the stadium contributed to the crush, and that supporters were in no way to blame for the dangerous conditions.
Full Article available here.