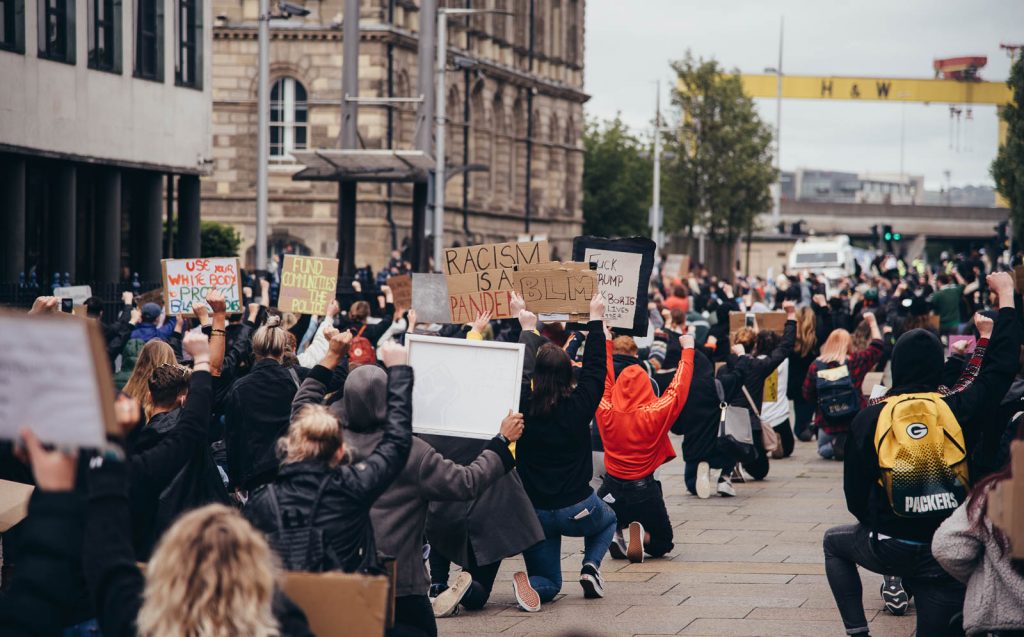 Phoenix Law has welcomed a decision by the PSNI to refund fines handed out to Black Lives Matter (BLM) protesters last year
The police now have work to do in rebuilding confidence among ethnic minority communities.
In February of this year, the PSNI said it did not have the power to to rescind or refund the BLM protest fines handed out during demonstrations held last June.
Police were heavily criticized for their handling of the Northern Ireland protests, held as a part of a global movement following the murder of George Floyd in America in May 2020.
Judicial Reviews on this issue remains before the Court for determination