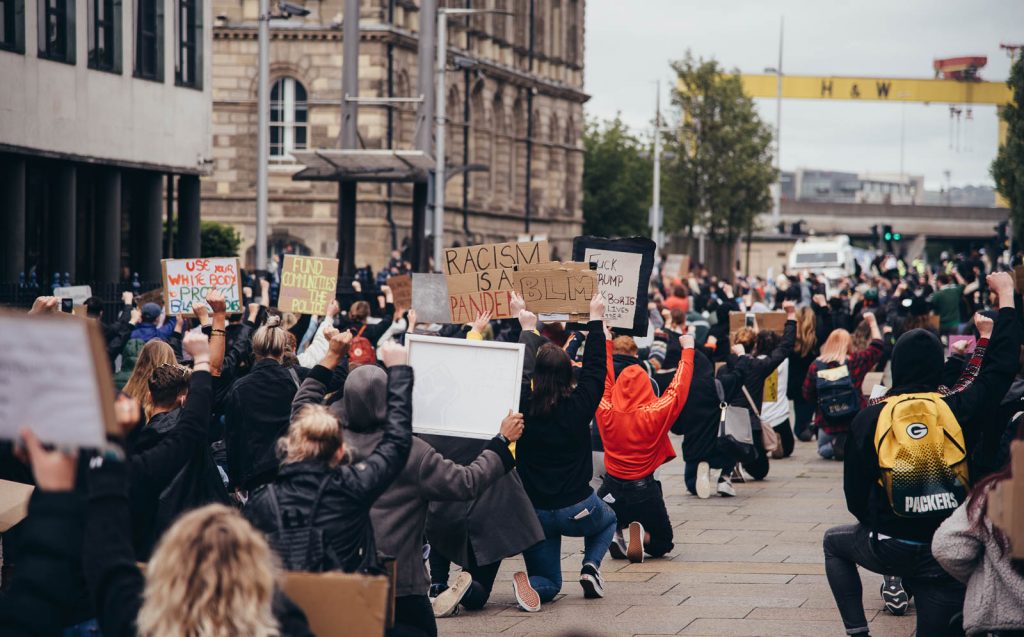 Phoenix Law continue to act for those fined at the BLM protests in Belfast and Derry.
Recently, those speakers and organisers of the events have had to attend for interview to be questioned about offences under the Serious Crime Act 2007.
We continue to support those individuals challenging fines and those considered organisers. Pre-Action Protocol correspondence has issued with a view that judicial review proceedings will issue in the near future.