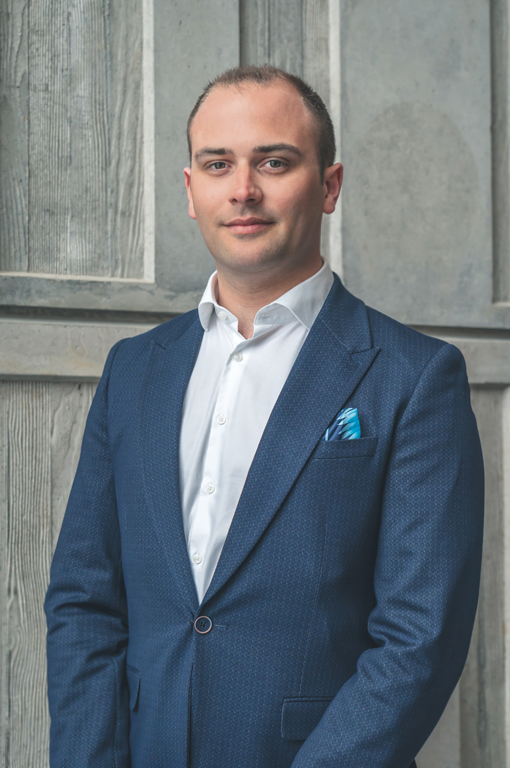 Ciaran Moynagh is an experienced Solicitor Advocate with a diverse caseload that points to his passion for human rights & equality, family law and criminal defence.
Ciaran is a multi-award-winning solicitor with a reputation for both challenging public bodies and the decisions they make, and also representing the interests of his clients in family courts and criminal trials.
He represented the couple, Laura Lacole and Eunan O'Kane in the legal challenge which secured the right for couples in Northern Ireland to register humanist marriages. Other successful judicial reviews resulted in greater protection of the privacy of transgender people in the UK and access to fertility treatment for same sex couples.
Ciaran acted in the same sex marriage legal challenge known as Petition X and also advised on the legislation ultimately used to introduce same-sex marriage in Northern Ireland. As part of the Love Equality Consortium he was instrumental in the campaign for equal marriage including talks with NI's political leaders.
Ciaran also acts for a number of charities mainly around potential interventions into legal challenges. He was instructed by the AIRE Centre in an immigration case before the European Court of Justice as well as for the Royal College of Midwives in JR 76 which challenged the prosecution of a mother for purchasing abortion pills online.
More recently he has advised and assisted with an application by Mr Lee to the European Court of Human Rights in the internationally debated matter of Lee -v- Asher's Bakery, the so-called "gay cake" case.
Ciaran also has a passion for family and matrimonial law and regularly appears before Family Courts at all tiers. He is the Northern Ireland representative of the UK & Ireland Family Law Institute as well as a member of the Northern Ireland Children Order Panel.  In 2021 he was made a Fellow of the International Academy of Family Lawyers as well as being added to the solicitor panel for the Northern Ireland Guardian Ad Litem Agency. In his family work, Ciaran deals with private law contact / residence disputes that include complex issues such as emotional abuse commonly called parent alienation. He also regularly deals with public law family matters that have social services involved due to allegations of abuse, neglect or non-accidental injury.
Ciaran has specialist knowledge and expertise on same sex family's creation and representation. Ciaran is one of the few lawyers in NI giving expert advice on surrogacy arrangements both local and international.  
In a criminal context, Ciaran has been a long-standing member of the Belfast duty solicitor scheme. He has particular expertise in cases involving online legal issues, for example, social media harassment, revenge porn and so-called 'paedophile hunters' stings. More generally, Ciaran retains a criminal defence caseload exclusively dealing with sexual offences before the Magistrates Court and Crown Court providing robust and non-judgmental legal advice.
MEMBERSHIPS & POSITIONS
Ciaran holds practice certificates and advanced advocacy certificates for Northern Ireland and England & Wales enabling him to litigate in both jurisdictions.
Member of the Children Order Panel in Northern Ireland and Northern Ireland Guardian Ad Litem Agency solicitor panel.
NI representative for the UK & Ireland LGBT Family Law Institute.
Ciaran is an Associate at Ulster University and CPD Training UK Limited and lectures regularly on equality, judicial review and advocacy matters.
Trustee of The Rainbow Project and Community Foundation Northern Ireland.
Board of Governor at St Joseph's College, Belfast.
Founding member of NI Lawyers with Pride.
Fellow of the International Academy of Family Lawyers
AWARDS
Nominated for National Diversity Award Feb 2020
Outstanding Contribution Award by The Rainbow Project 2019
GNI Legal Representative of the Year & Editor's Choice Award 2019
Humanist of the Year for work on termination of pregnancy and same sex marriage 2018
Belfast Pride LGBT Friendly Business of the Year 2016
NOTABLE CASES
HUMAN RIGHTS & PUBLIC LAW
AS Judicial Review [2016] NIQB 89 – Trans Privacy
This case related to a trans man having information inserted on his marriage certificate, a public document, that could reveal his gender history. We successfully secured restriction of the document during the course of proceedings and he succeeded, and Court determined it was a breach of right to privacy.
Full judgment here
2. AS2 Judicial Review [2020] NIQB 31 – No Timely Remedy
On foot of the above judgment delivered in 2016, the client waited for the Government to issue a new marriage certificate to comply with the judgment. Given their failure to issue in a timely matter, fresh proceeding issued in 2018 seeking the remedy and damages. The Government issued the marriage certificate during the course of proceedings and made an undisclosed ex-gratia payment. Proceedings were dismissed on foot of the desired result for the client.
Full Judgment here
3. Humanist Marriage Judicial Review [2017] NIQB 55 & [2018] NICA 25
Model Laura Lacole and footballer Eunan O'Kane wanted to have a legally recognised humanist marriage. They did not want to have a secret or additional civil ceremony that was meaningless to them. Instead they want a humanist celebrant to conduct their humanist ceremony with close family and friends. The High Court ruled in the couple's favour declaring humanist marriage was a manifestation of their belief and should be given equivalence to the privileges afforded to religious celebrants and ceremonies. The Attorney General appealed, and the couple again succeeded before the Court of Appeal. They had the first ever legally recognised NI humanist ceremony in 2018.
High Court Judgment here and Court of Appeal Judgment here
4. Application by Laura Lee for Judicial Review
Laura Lee, sex worker and advocate initiated judicial review proceedings challenging the enactment of legislation that made Northern Ireland the only part of the UK where people can be convicted for paying for sex. She claimed this breach her right to privacy, work and put sex workers in greater danger. The case was granted leave but Ms Lee sadly passed away before full hearing.
Media Coverage here
5. Gareth Lee -v- The United Kingdom- European Court of Human Rights
Gareth Lee the plaintiff in the widely reported 'gay cake' case was successful in his discrimination claim at Belfast County Court and the NI Court of Appeal. However, the UK Supreme Court held in favour of the Bakery saying Gareth did not suffer discrimination. An Application to the ECHR is now lodged.
County Court Judgment, Court of Appeal Judgment and Supreme Court Judgment
6. Ermira Bajratari v Secretary of State for the Home DepartmentEuropean Court of Justice C-93/18
Intervention status granting full participation rights at the ECJ on behalf of The AIRE Centre. The case received a positive judgment that provides clarifications on the proportionality of restrictive measures adopted by Member States in relation to residence rights of Union citizen children and of their third-country national parents.
Full Judgment here
7. JR 76 – Challenge to Prosecution of Mother procuring Abortions Pills
Intervention status granting written intervention to the Northern Ireland Divisional was achieved on behalf of the Royal College of Midwives. Expert evidence of how criminalisation of professionals creates a chill effect restricting the care a midwife can provide. The prosecution against the mother did not proceed.
Full Judgment here
8. JR 111 – Gender Recognition Certificates
A trans women wished to challenge the need for medical reports when applying for a Gender Recognition Certificate. The Court held that the reports were necessary but a diagnosis of 'gender dysphoria' was no longer appropriate therefore a declaration of incompatibility issued. A secondary issue relating to the Belfast Trust not providing the necessary reports was then settled with the Trust committing to provide the necessary medical reports free of charge.
Full Judgment here and media here
9. JR 195 – Challenge to compulsory school start age
This challenge was brought by a father on behalf of his 4 year old son. His son was born prematurely on 1 July meaning he was on the cut off date to commence P1 as one of the youngest in his year. Northern Ireland has one of the youngest formal schooling start age and no provision for flexibility for extenuating circumstances. The Court upheld the claim confirming the statutory scheme was disproportionate in its operation by reason of its lack of flexibility and, thus, its incapacity to deal adequately with a case where requiring a child to commence full-time education at the current compulsory school starting age is clearly and demonstrably contrary to that child's best interests. A declaration of incompatibility issued and the child was allow to commence another year at nursery.
Media here
FAMILY & MATRIMONIAL LAW
X Applications for Annulment of a Civil Partnership
This was the first application in UK to annul a civil partnership on the ground of gender transition. The Court granted the nullity order and the Applicant was able to convert their interim gender recognition certificate to a full certificate and enter a marriage.
2. Petition X – Same Sex Marriage
A declaration of validity in respect of a same sex marriage formed in London was sought to confirm a same sex marriage was valid and subsisting in Northern Ireland. This was strategic litigation to address the issue of same sex marriage in Northern Ireland. The High Court dismissed the case and the Court of Appeal overturned the decision confirming our client's human rights were breached.
High Court Judgment here and Court of Appeal Judgment here
3. Dissolution of Civil Partnership formed in British Consulate Office in Australia
When Australia had no formal mechanism to recognise same sex couples' relationships our client (originally from Northern Ireland) availed of a civil partnerships' rights formed overseas and registered in the UK. The relationship broke down and we were able to issue proceedings in the High Court to dissolve the Civil Partnership and our client appeared by videolink.
4. Australian Couple with NI Surrogate.
An Australian couple originally from Ireland were the intended parents of their child born by way of surrogacy in Northern Ireland. Given the couple were not domiciled in the United Kingdom they could not achieve a Parental Order. We issued a Declaration of Parentage together with other ancillary applications allowing the commissioning father to be recognised and the family returned home.
5. Informal Sperm Donor Cases
A set of cases where we act for couples who have entered informal arrangement with a gamete/sperm donor outside of a licensed fertility clinic thus the Human Fertilisation and Embryology Act 2008 does not apply. The gamete donor has now sought parental rights and we are resisting the applications on behalf of the intended parents. We are further seeking parental rights for the non-bio or psychological intended parent who cannot be named on the birth certificate. These test case continues with Judgment in the first case awaited.