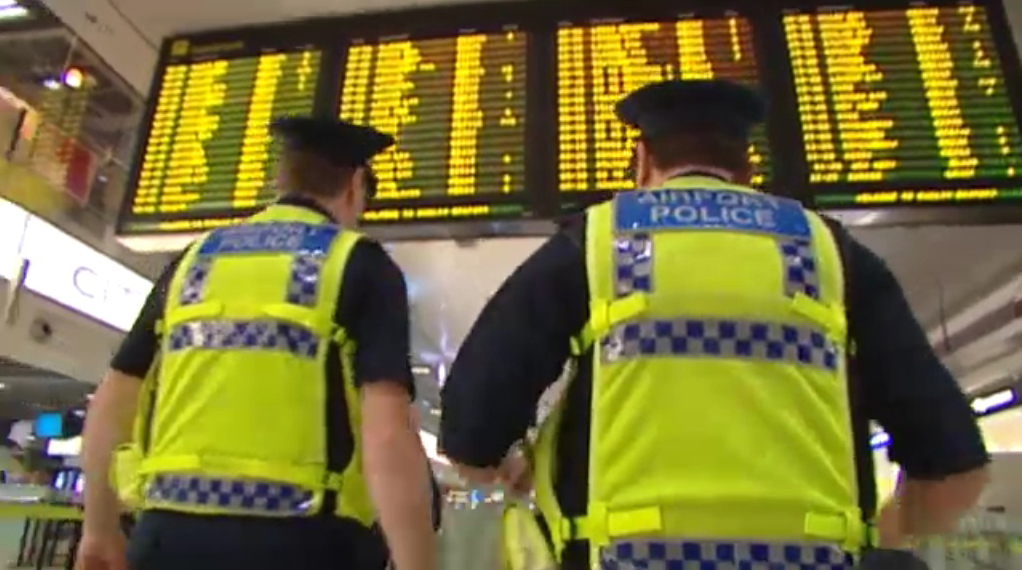 A north Belfast republican has secured High Court permission to challenge a decision by police to stop and question him at an airport.
Lawyers for Aidan Ferguson claim anti-terrorism legislation was unlawfully used to examine him on his return from a trip to Spain.
He was granted leave to seek a judicial review in a case brought against the PSNI.
Mr Ferguson, who describes himself as a community activist, issued proceedings over an incident at Belfast International Airport in November 2019.
The Ardoyne man claims he was approached on arrival by police officers who knew his name and gave the impression they were stopping him for specific reasons.
He was informed that the action was being taken under Schedule 7 of the Terrorism Act 2000, according to papers in the case.
During a 20-minute period he was allegedly asked his views on the Irish border, Brexit and British Prime Minister Boris Johnson.
In an affidavit provided as part of the case, Mr Ferguson claimed he was not free to leave until he answered, and was not able to seek legal advice.
He alleged that it seemed like a targeted stop rather than a random action.
"I felt embarrassed to be singled out in this way in front of my fellow travellers, and annoyed to have my travel back from a great weekend away interrupted in this way," he stated.
His legal team are challenging both the decision to stop and question him, and a subsequent alleged refusal to provide any contemporaneous records.
They contend that police acted unlawfully and without justification, using powers which breached human rights.
A judge granted leave to seek a judicial review based on papers in the case after counsel for the PSNI confirmed the initial stage was not being opposed.
Outside court his solicitor, Gavin Booth of Phoenix Law, said: "We believe that Schedule 7 powers are being used unlawfully at airports and ports by the PSNI, and have been successful in moving to a full hearing on this matter.
"We believe that our client's dentition for the purpose of questioning without access to legal advice was unlawful."
Belfast Telegraph – Alan Irwin – https://www.belfasttelegraph.co.uk/news/courts/belfast-republican-secures-high-court-permission-to-challenge-police-decision-to-question-him-at-airport-39972488.html