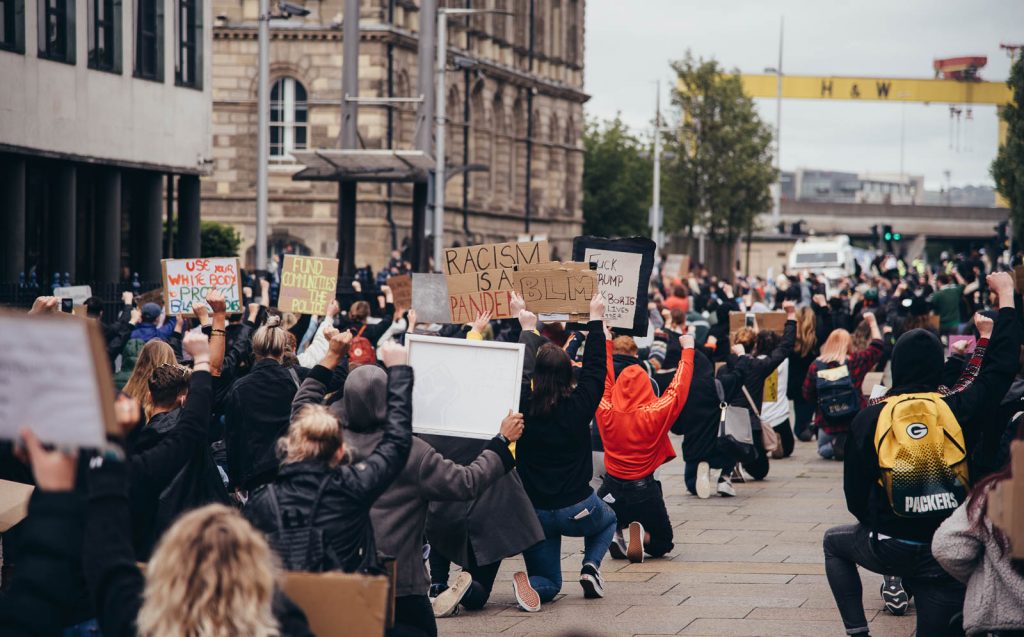 The Public Prosecution Service has issued decisions not to prosecute in relation to all suspects reported in connection with attendance at Black Lives Matter (BLM) protests in June 2020.
Phoenix Law acted for the majority of organisers and those that were fined for attendance.
A total of 14 suspects were reported to the PPS for consideration of potential offences under the Health Protection (Coronavirus, Restrictions) Regulations (Northern Ireland) 2020 at one or more of three BLM protests held in Londonderry and Belfast whilst Government restrictions were in place last summer.
Darragh Mackin said PSNI chief constable Simon Byrne should apologise individually to all 14 people involved.
"Today is a decision that vindicates not only our clients, but the right to protest more generally,"
"I think it's incumbent upon the Chief Constable to immediately apologise to each individual who's been put through almost a year of torment for simply exercising their very, very basic fundamental right to protest.
"As we've said all along, they never should have been fined, nobody should have been interviewed and today is a vindication of that position."